Properties
Property
Value
General
Aliases
Brass Legs Quest
Est. Length
Requirements
Premium

✓

Level
0
(12 recommended)
Other
Classification
Quest
Version
6.4


November 2, 2001

Status
Active
Help
Click to show/hide the quest spoiler.
(settings)
Required Equipment
Method
There is only one way to go, so follow this cave down and up until you emerge in a grassy area (here).
Go to the Troll Cave to the north-west (here), and go down the hole. Be prepared to face up to 20 Troll Champions if no one has been down there for a while. For low level players it's advised to move in slowly, there's a small passage where only one of the Troll Champions can attack you.
Follow this path to the north and east, and go down the hole: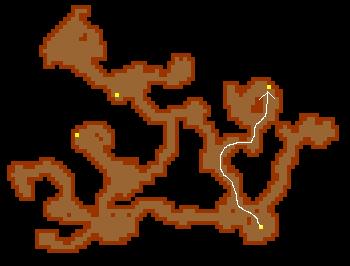 Follow this path to the room to the north and go down the hole: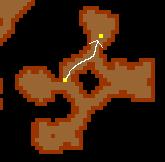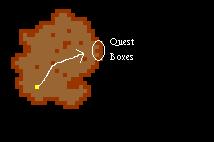 The reward is in two boxes on the east side of the room.
Ad blocker interference detected!
Wikia is a free-to-use site that makes money from advertising. We have a modified experience for viewers using ad blockers

Wikia is not accessible if you've made further modifications. Remove the custom ad blocker rule(s) and the page will load as expected.