.
Thais Troll Cave



Near City:
Thais
Location:
East of Thais, here.
Vocation(s):
All vocations.
Level & Skills' Requirements
Profit Hourly

Exp
Loot

Very Bad

Very Bad

Notable Loot
Maps and Pictures

The entrance is a hole on the north side of a small mountain. Once you go down the hole you can choose to go right or left. Left side leads to Trolls, right leads to Orcs. The two side merge on the third level.
| | | | | | |
| --- | --- | --- | --- | --- | --- |
| Snake | | 10 | 15 | 205/-- | This creature drops no loot. |
Right:
| | | | | | |
| --- | --- | --- | --- | --- | --- |
| Orc | | 25 | 70 | 300/300 | |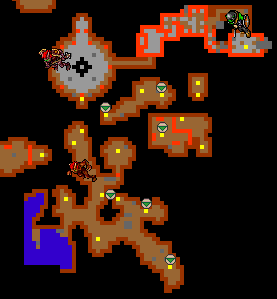 Left:
Right:
Left:
Right:
| | | | | | |
| --- | --- | --- | --- | --- | --- |
| Orc | | 25 | 70 | 300/300 | |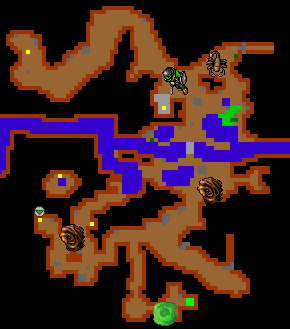 | | | | | | |
| --- | --- | --- | --- | --- | --- |
| Rat | | 5 | 20 | 200/200 | |
| | | | | | |
| --- | --- | --- | --- | --- | --- |
| Orc | | 25 | 70 | 300/300 | |
| | | | | | |
| --- | --- | --- | --- | --- | --- |
| Slime | | 160 | 150 | --/-- | This creature drops no loot. |