Properties
Property
Value
General
Aliases
OF Quest
Est. Length
Requirements
Premium

✗

Level
40
(50+ recommended)
Other
Classification
Quest
Version
6.1


December 23, 2000

Status
Active
Help
Legend
The Orc King hoards a treasure in his throneroom, guarded by the best warriors of the fortress.
Dangers
Orcs, Orc Spearmen, Orc Warriors, Orc Riders, Slimes, Bonelords, Cyclopes, Orc Berserkers, Orc Shamans, Orc Warlords, Orc Leaders, a Dragon and a Stone Golem
Required equipment
Method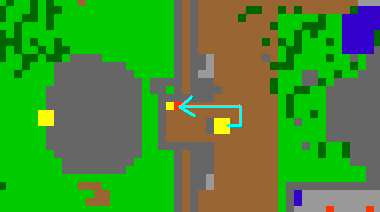 Head east and be prepared to face all kinds of Orcs. (The safest route its marked with a blue line)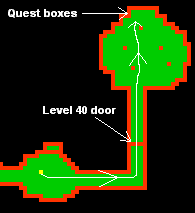 Ad blocker interference detected!
Wikia is a free-to-use site that makes money from advertising. We have a modified experience for viewers using ad blockers

Wikia is not accessible if you've made further modifications. Remove the custom ad blocker rule(s) and the page will load as expected.