The Mal'ouquah Library can be found in the Green Djinn Fortress in the Kha'zeel. You will need to pledge your allegiance to the Green Djinn before you will be allowed access to the fortress.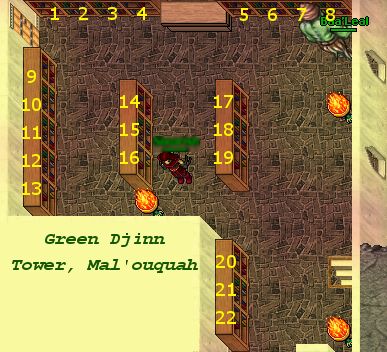 The library's located on the fourth floor of the fort.
These Bookcases are EMPTY:
Thirteenth, Sixteenth, Twentieth, Twenty-First, Twenty-Second.