Properties
Property
Value
Combat Properties
Armor
11
General Properties
Name
Horned Helmet
Item ID
3390
Classification
Helmets
Stackable

✗

Weight
51.00 oz.
Trade Properties
Value
600.000.000 - 750.000.000 gp
Sold for
155 gp
Bought for
(not sold by NPCs)
Marketable

✓

Other Properties
Transferable

✓

Version
Unknown.
Status
Active
Help
Notes
This helmet is owned by a few players on multiple servers now that world transfers have been implemented. The helmet was a spawn that appeared at a map reset in the now Bright Sword Quest underneath the Outlaw Camp, in the old days. Map resets happened once every 4-6 months back then. The Horned Helmet to this day is a priceless item for collectors.
Several others were obtained on other old servers, such as Antica, Premia, Secura, Isara, Lunara, and Amera.
Can be seen in Sheepyy house on Antica.

Horned Helmet seen in Iona in 2015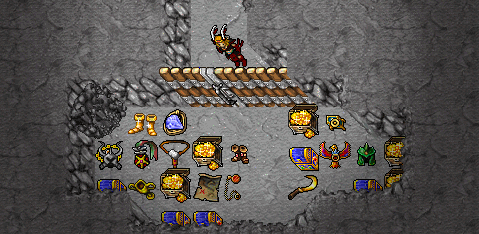 An unreachable Horned Helmet can be seen in Amazon Camp Treasure Room.

One of very few Horned Helmets on Secura back in 2007.
Dropped By
This item is not dropped by any creatures.
Trade Details
Sell To
NPC
City
Value
in gp
H.L.
Venore*
155
Ad blocker interference detected!
Wikia is a free-to-use site that makes money from advertising. We have a modified experience for viewers using ad blockers

Wikia is not accessible if you've made further modifications. Remove the custom ad blocker rule(s) and the page will load as expected.