.
Calassa



Near City:
Liberty Bay
Location:
North-west of Nargor, here.
Vocation(s):
All vocations.
Level & Skills' Requirements
Profit Hourly

Exp
Loot

Very Good

Very Good

Notable Loot
Calassa is an undersea Quara settlement located northwest of Nargor.
The only way to get there is with Captain Max. He can take you there from Liberty Bay. He also rents the Helmet of the Deep, which is needed to walk underwater. In order to get the ability to travel with Captain Max you need to do The Explorer Society Quest.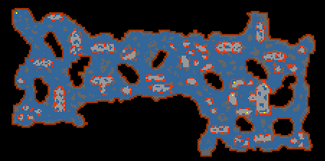 Name
 
Job
Buy/Sell
Location
| | | | | | |
| --- | --- | --- | --- | --- | --- |
| Thul | | 2700 | 2950 | --/-- | |